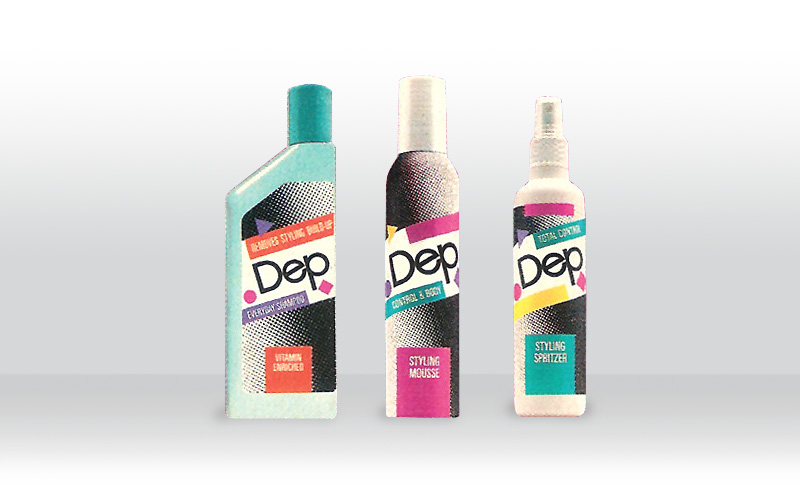 Major TV Budget to Profitably Rebuild Brands in Long-Term Decline
Brand: Dep Hair Care, Lilt Home Permanents
Company: Dep Corporation
Problem/Opportunity:
Dep Corporation had acquired big-name products in long-term decline, including Lavoris mouthwash, Topol toothpaste and Lilt home permanents. Its market-leading hair gel brand, Dep, was drying up.  The company had been using a promotion focused strategy and the biggest brands, Dep and Lilt, had suffered a 3-year, 33% revenue decline.
Solution:
Hazlin created strategic line extensions for both Dep and Lilt and fought for management approval to promote the brands behind the corporation's first multi-million dollar TV advertising campaigns, driving a 17% revenue increase. Lavoris was re-positioned as a value brand, while Topol line extensions extended the brand's leadership in tooth whitening. Overall group profit increased 50%.
KEYWORDS
Strategic Problem Solving
New Product Development
New Formula Development
Package Design
Branding
Corporate Strategy & Business Plans
TV, Print & Radio Campaigns
Financial Planning
Advertising & Promotion
Package Label Copy & Design