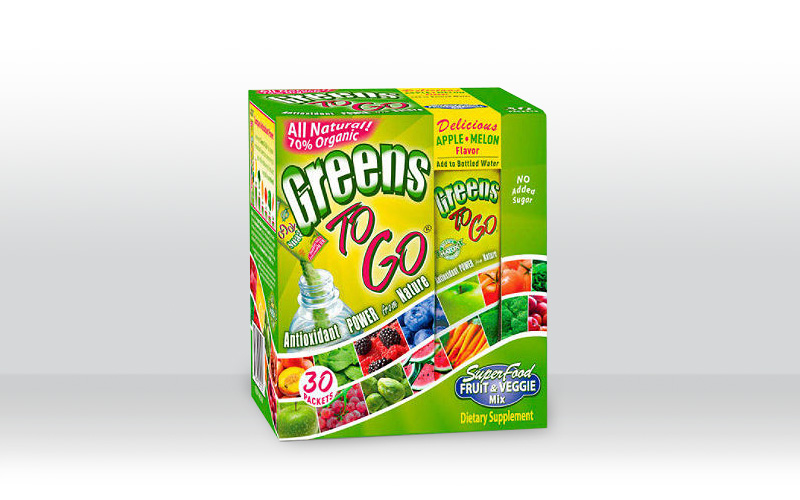 Natural Antioxidant Drink Mix Launch into Club/Mass Distribution
Brand: Greens To Go
Company: BioPharma Scientific
Problem/Opportunity:
BioPharma Scientific retained Hazlin to help them position a new antioxidant formula for introduction into retail stores branching out from the company's base as a direct seller to chiropractors and medical practitioners.
Solution:
The product was renamed Greens-To-Go and re-formulated for initial launch in Costco stores supported by in-store demo programs.  The initial sell-through was a big success and the product expanded into broadscale mass distribution.  Hazlin assisted senior management in a variety of launch efforts ranging from competitive analysis, naming and positioning to web copy development and in store demo promotion planning.
KEYWORDS
Strategic Problem Solving
New Product Development
Package Design
Nutritional Formula Development
Science-Based Claims
FDA Regulatory Compliance
Branding
Corporate Strategy & Business Plans
Scientific Claim Support
TV, Print & Radio Campaigns
Retail Distribution
Advertising & Promotion
Package Label Copy & Design
Sales & Distribution
Healthy Foods
Herbs & Ayurveda
Natural & Organic Ingredients
Nutraceuticals & Phytonutrients
Vegetarian Shakes & Protein Powders
Vitamins & Dietary Supplements
Entrepreneurial – Start-up